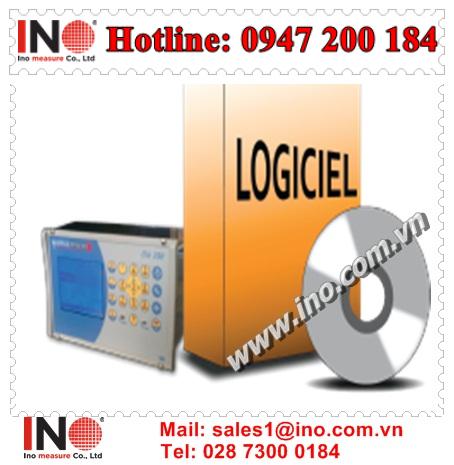 Lưu ý: Tham khảo ý kiến của nhân viên INO sẽ giúp bạn tiết kiệm được thời gian và chi phí khi cần mua sắm. ​​Với sự tư vấn của chúng tôi, bạn sẽ không gặp khó khăn khi tìm hiểu về đặc tính của sản phẩm cần mua.
IDE 150/250 'INDUSTRY' SOFTWARE
The IDe 150/250 'Industry' software meets the needs of many weighing applications of industrial processes.
The DSD (Alibi memory) complies with the requirements of legal-for-trade metrology (100,000 records).
The 'Industry' software may monitor optional relay boards to manage several alarms independently (tank overflow for example … )
Numerous communication options (Fieldbus, analogue output … ) are available for weighing automation in real time.
Devices/peripherals communication protocols :
– Weight remote display from ARPEGE MASTER K.
– Protocols : JBUS / MODBUS, COMIDM, ERIC, AQP, PT6S3, MODEM, "Sent weight values" log file with ACK/NACK check.
– 40 column printer with or without management of the paper length, printing of log file (80 columns mandatory), other printers possible for customizable ticket.
Resource & Download
Lưu ý: Nếu một thiết bị nào đó không được liệt kê ở đây, điều đó không có nghĩa rằng chúng tôi không hỗ trợ được bạn về thiết bị đó.
Hãy liên hệ với chúng tôi
 để biết danh sách đầy đủ về thiết bị mà chúng tôi có thể hỗ trợ và cung cấp.
INO: Bán, Báo giá, tư vấn mua sắm và cung cấp, tư vấn sản phẩm thay thế; tương đương, hướng dẫn sử dụng, giá…VNĐ, …USD info@ino.com.vn | 02873000184 | IDE 150/250 'INDUSTRY' SOFTWARE – MASTERK Việt Nam.