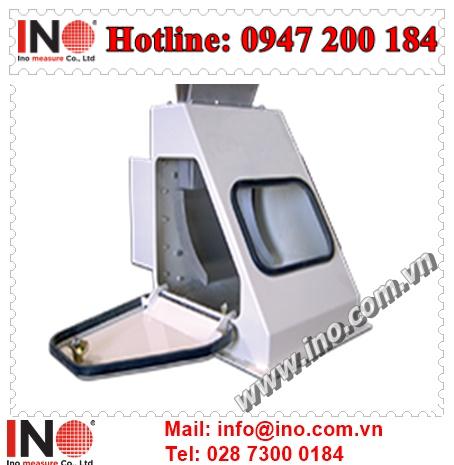 Lưu ý: Tham khảo ý kiến của nhân viên INO sẽ giúp bạn tiết kiệm được thời gian và chi phí khi cần mua sắm. ​​Với sự tư vấn của chúng tôi, bạn sẽ không gặp khó khăn khi tìm hiểu về đặc tính của sản phẩm cần mua.
Flowmeter by impact plate for continuous weighing of solids (seeds, pelets, …).

The process flowmeter by Arpège Master K is mainly used for weighing of bulk materials such as powders or granular products.

With its ingenious weighing system, using the centripetal force, the JesFlow can be used for all kinds of processes flow.

With its compact design and weighing accuracy of +/- 0.5% of max., it can be easily integrated into existing process lines, requiring precision flow materials.

The JesFlow comes in a solid compact and rigid assembly, adapted to be installed in a closed conveying system.

The impact plate is mounted in a parallelogram-shaped structure favoring the transmission of centripetal forces to the high-precision load cell. The load cell is installed in suspension to be isolated from vibrations and mechanical disturbances and outside of the material flow to ensure accuracy and durability.
Lưu ý: Nếu một thiết bị nào đó không được liệt kê ở đây, điều đó không có nghĩa rằng chúng tôi không hỗ trợ được bạn về thiết bị đó.
Hãy liên hệ với chúng tôi
 để biết danh sách đầy đủ về thiết bị mà chúng tôi có thể hỗ trợ và cung cấp.
INO: Bán, Báo giá, tư vấn mua sắm và cung cấp, tư vấn sản phẩm thay thế; tương đương, hướng dẫn sử dụng, giá…VNĐ, …USD info@ino.com.vn | 02873000184 | JESFLOW IMPACT FLOWMETER, ARPEGE MASTER K VIỆT NAM..